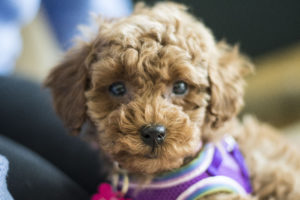 Age: 1
Lives in: Mississauga, Ontario
Breed: Toy Poodle
Special Traits: She's very smart, affectionate, playful and also very stubborn:)
Here's what Jacquie says about Toffee
Meet Toffee she is our newest and smallest member to the WOOF Now What den of dogs.  We see Toffee a lot these days. It's very hard to walk by with out seeing her wiggle you just have to stop and pat her!
Jacquie family says: "To our family, Toffee is the most awesome puppy in the world, and then some!"
We had to post two pictures of this little ball of fur who is our June dog of the month!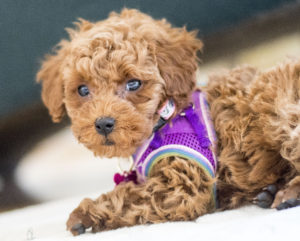 Photo Credit: Jacquie
---
| Liz | Dog of the Month
[ssba]
---