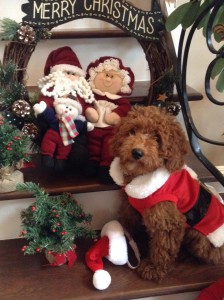 Age: 4
Lives in: Mississauga, Ont
Breed: Miniature Poodle
Special Traits: Ginger loves to chase blowing leaves and eat frozen blueberries and socks!
Here's what Andrea and Olivia says about Ginger
We met Ginger and her family Andrea and Olivia a couple of months ago. When I saw Ginger who is a Miniature Poodle, I thought she looked like a little stuffed dog my daughter would love to have. Until there was a little bark and wiggle of her little tail. I asked Andrea and Olivia to dress up this special little dog in her Christmas finest so that she would be our Christmas dog and December dog of the month. Here is what Andrea and Olivia have to say about their little sweet Miniature Poodle bundle.
My dog is awesome! I've wanted a dog for many years and I can't believe Ginger is here! She makes me laugh, smile and giggle a lot! She's the best little puppy a girl could ever wish for!!
Looks like someone Christmas wish came early!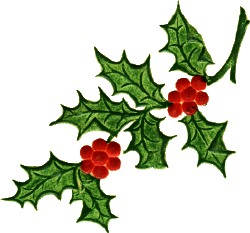 Merry Christmas from everyone at WOOF Now What!
Photo Credit: Andrea
---
| Liz | Dog of the Month
[ssba]
---