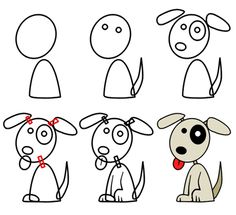 You have been thinking about getting a pet for yourself and/or family. Now you have decided upon a dog. You're not sure if it should be a puppy or an adult dog. What size should I get?; big, average or small dog.
Here are my top questions to ask yourself before getting a dog:
1. Is your Family ready for a dog?
This is a very important question that needs a lot of thought when answering. Your dog will typically be with you and your family for 10-15 years, depending on the type.
You will be providing the necessity of life items for another being in your home – having a dog is like having a child.
2. If you have children, how old are they?
Children younger than 8 years of age may not do well with a puppy. You need to test this out by seeing how they will react around a puppy. Our breeder placed our daughter (who at the time was 4 years old with Miya) into the kennel stall to see if she would be ok with the puppy jumping, biting crawling over her. Not to mention how our daughter would treat the puppy!
With children that are older than 8 years of age, you probably want them to be part of the day-to-day responsibility of taking care of the dog. Depending the age, size and how well trained the dog is, you may have them involved in daily routine of walking, feeding and cleaning up.
3. Who will be the dog's primary care giver?
As with anything in the home each family member has a responsibility to keeping things going smoothly. The primary care giver will ensure the fundamental care of the dog is being taken care. The primary care giver ensures the dog is fed; walked; watered; yearly vaccines are completed on time; applies heartworm prevention from May to November and gets the right medical attention when needed.  These are a few of things that need to be looked after for your dog.
4. Does everyone in your family want a dog?
This is an important question, since dogs are pack animals. They can sense when someone isn't quite into them. If you are not all on board and the dog is left with the one person who really didn't want them, the situation could be very difficult for both the dog and the family member. For example, if you have puppy and it wants to play, puppies can be relentless in trying to get attention, the family member who wants nothing to do with the puppy could get easily get upset with it or not pay attention and be detrimental to the training of your puppy.
5. Is anyone in your family allergic to dogs?
There are many types of breeds that are now allergy free. You need to consider this since the dog will be in your home.
6. Is your home and neighborhood dog friendly?
If you rent, you are required to discuss with your landlord whether you can have a dog. Some leases even stipulate the size or weight limit of a dog you can have.  Ensure you have permission from the landlord before you get your new dog.
If you own your home you need to look at the space you have for a dog.  If you're looking at a larger breed consider the size of your fenced-in yard. Perhaps there is a nearby leash free dog friendly park. Dog's of any size need exercise. Keep this in mind if you're thinking a Great Dane but only have room for a small Toy Poodle.
7. Can you tolerate some damage to your furniture and clothes until your dog is trained?
Puppies and some adult dogs do not come house trained or manner trained. You need to keep that in mind:
Puppies can be very destructive
Bored dogs = destructive dogs
Adult dogs come with some training depending on where you are getting them from
Those beautiful hardwood floors with any type of dog will get scratched up
8. What arrangements will you make for your dog during the day when you can't be there?
Will a family member be home most of the day? Will that teenager ensure the dog gets outside to relieve itself? Will you come home during the day to walk the dog? If you're thinking that this will be an issue for the dog, perhaps you should consider hiring a dog walker to come and take the dog out. A reputable dog walker will not only provide a dog with routine but will also play with your dog and take good care of it.
9. Are you willing to take time off with your puppy?
They will need a lot of attention when they first come home. Puppies don't come house-trained! They need to go outside every few hours. They also need plenty of play time and nap time. You will need to take this point into much consideration in planning your days.
10. What will do you with your dog when you go on vacation?
Everyone goes on vacation and you can't always take your dog with you. You would need to consider somewhere to either board the dog at a kennel or bring in a house/dog sitter. Either works fine, you just need to decide what works for you and your family's situation.
11. Are you willing to invest time and money in dog training?
Puppies need training, but sometime even an adult dog will need a refresher course as he or she gets comfortable in their new home.  Also, don't forget about human training.  It goes both ways!
12. Are you willing to ensure the best possible care is given to your dog if it gets hurt or sick?
There may come a time when your dog will get into something it shouldn't like antifreeze. Perhaps it stumbled down a hill and broke its leg. Maybe the dog had just been diagnosed with cancer. This is where you will be pressed to making some very important decisions for your pet. Pet insurance for your dog is one way the emergency costs can be taken care of.  Believe me when I suggest to you that hopefully you won't need to feel guilty about making decisions for your pet based on cost.
13. What you are signing up for as a responsible dog owner?
Each dog or pet owner has a few keys necessities of life to sign up for:
To provide a loving home for your dog.
To provide a safe environment for your dog.
To ensure the dog is fed and watered.
To pick up after your dog.
To ensure the dog is properly licensed for your area.
To play with your dog
To not leave them out in the cold all night
To not leave them in a hot car
To not give up on her/him just because they are senior
To not give up on her/him just because they are hurt
Are you ready for a dog? If you have answered all of these questions truthfully and feel comfortable with your answers. Then you are ready to get a dog. What kind of dog is your next order of business!
Photo Credit: Images by Martin Berube = www.How-to-draw-funny-cartoons.com