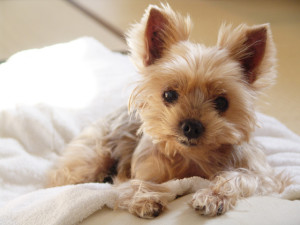 Walking around the neighborhood.  Visiting our veterinarian. Shopping at the grocery stores.  It seems that each day there are more and more posters up of our four-legged loved ones gone missing. In many instances a reward for the pet is posted. It makes me think of what I would do if one of my 3 dogs went missing.
Since Valentines' Day falls on the same day as National Pet Theft Awareness Day, I wanted to write a post to encourage awareness that there are many criminals who can change the fate of celebrating your valentine with your beloved pet to having your heart broken or in this case stolen.
There are roughly 2 million pets in the United States and 1 million pets in Canada who are stolen each year. Statistics show that only 10 per cent of stolen pets ever make their way back to their families.  The others are used as bait for dog fights, bred in a puppy mill, sold to a lab, or face other cruel fates.
How can you help protect your pet?
Have proper identification for your pet with an ID tag. Even better get your dog micro chipped. Also, keep a current photo of your dog in case you need it. If your dog is found, this will help to get him or her home faster.
Never leave your dog alone in a yard or car. When walking your dog and you want to stop for that much needed coffee do not tether your dog outside a place of business, even for a moment. A thief needs no time at all to take your pet!
Have your pet spayed or neutered, which will help lower the chance that a thief will try to steal your pet for the purpose of breeding.
Make sure your yard is secured with a proper fence. Check your yard for any holes the dog can get through or squeeze through. If your dog is a digger, take the necessary precautions to ensure they will not dig under the fence.
Which dog breeds are at greater risk?
Popular choices include Yorkshire terriers which are adorable and loveable as well as fluffy Pomeranians which are hot targets for dog nappers.
The Maltese is another small, adorable breed. These dogs are so friendly they make them very easy targets as are Boston Terriers.
The French Bulldog with their squishy face are prime targets and can be re-sold for $4,000!
The Chihuaha is all the rage right now since everyone is looking for a little dog!
The Labradoodle are a top priority for large dog thieves, ever since they became popular for their hypoallergenic coat.
The American Pit Bull Terrier isn't stolen to be resold. But they are stolen to be used for illegal fighting purposes. The German Shepherd is also valued as a fighting dog.
The Labrador Retriever is a true mark for a thief to sell on the market since they are in the top 10 list of desired family pets.
Summary
So I encourage you to watch over your pet. Try not to put them in circumstances where a doggie napper could take them away from your family.
Cherish your pet on this Pet Theft Awareness day!
Photo Credit: Flickr Commercial Use Photographer Shin_S