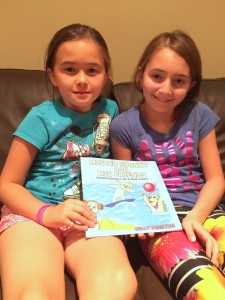 Well here it is.. the final review of Lil'WOOF Reading Club of Mr. Spunky and His Friends book written by Kelly Preston!
The Lil'WOOF Summer Reading Club had concluded their discussions on Mr. Spunky and His Friends book. David, Stephanie, and Zoey had a collectively thought it was a pleasant book about building friendship among Mr Spunky and his friends.
David's, Stephanie's, and Zoey's review
We all read the book together and thought it was very good. It was a nice story about friendship.We liked all the dogs and how each dog has a special story about them. Stephanie really liked Buffy because the story was close to home. We see a lot of guide dogs in the area being trained, this story had a dog "Miss Sunshine" who needed someone to help her.  We have never thought about a dog being blind and how hard it would be. It helps to have good friends around to keep you safe.
Thank you to Kelly and her friends Buffy, Betty Boop, Carla Mae and Ms. Magoo. We really liked to story and the pictures in the book.  We hope to read another book by you Kelly, perhaps "Real Dogs Don't Whisper" next!
PS .. Here is Stephanie's coloring page from your book!