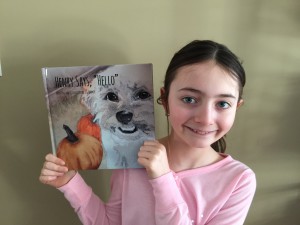 Dear Sara thank you for the book.
I really liked Henry's adventures with Reese.
In Henry's tips to say hello I leaned a lot and also in the story with the yellow ribbon dog.
From your friend Stephanie.
I would suggest that other kids would like to read this book and learn from it. Stephanie
If you have a book that you would like me read please let me know. I would be happy to add it my kids book reviews of Lil' Woof Corner.